EngageTrade is an easy to use system and mobile app that has been customised to work for the every tradesman. Keep everything in one place!
Builders, electricians, plumbers...any tradesman! Organise your customer data and log the jobs and services you have provided.
IOS & Android app included with digital signature and photo upload!
Here are some of the features inside EngageTrade
Enquiries > Contacts & Organisations
 Your CRM is here to manage all of your data
Convert Enquiries into Contacts & Organisations storing what matters to you!
Website > Lead
Contact
Organisation
Groups & Tags
Filters & Reporting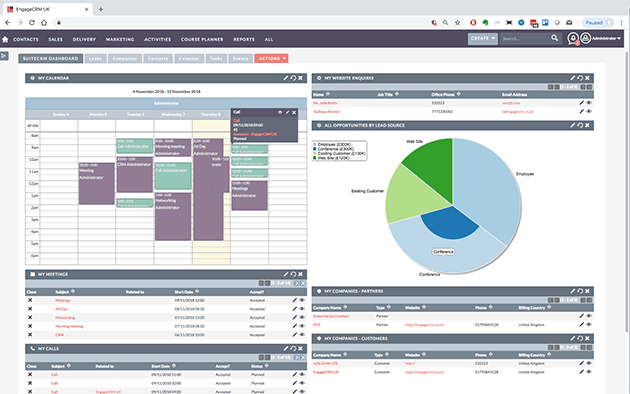 EngageTrade is available on all online browsers
Safe & Secure
Record Lawful Basis
Data Source and Dates
Manage Opt in/out
History & Audits
Jobs
Products & Services
Create Jobs and link them to your Contacts & Organisations
One click to create a job and you can choose from a list of your Products with fixed costs and update quantity amounts (parts / equipment)
You can add your own Service lines to the job, this is a free text and any cost you type in
Save on double input! Jobs can be duplicated if repeated work takes place
When the job is done... capture photos and get your customer signature.
Watch the video of the app in action!
Add Products & Services
Status tracking and email alerts
Quote to Invoice 1 click
Customised PDF & Email Templates
On the Go
EngageTrade and QuickCRM
IOS & Android app is ready to go for you!
As part of the EngageTrade package you will be able to download the QuickCRM app on your device and login to your system.
This app allows you to securely add information, log jobs and upload photos in one place!
Create & update contact information
Create & update Jobs
Locate jobs based on location (Maps)
Confirm jobs with customer signature!
Reports
See an overview of your business, 'how many new enquiries this month?'
Sales Reports
Table & Graphs
Scheduled Reports Email
User Homepage reports
Implementation
Starts from
UKFAST Shared Server
3GB +/- Storage
Subdomain & Software set up
Initial Customisations
Online Training
QuickCRM - Mobile App
Control what users have the app
CRM on Mobile
IOS & Android
Sync to mobile for offline
Sync Calendar
Take Photos and upload
Digital Signature*
Ongoing Monthly
Starts from
UKFAST Shared Server
1 User +/-
Ongoing Support
On Demand Training
*Remember we use Open Source software, this is a solution for below 5 users
Organisations starting with 5+ users please Contact Us
CRM
Customer Relationship Manager
An online system & database that helps organisations of all sizes collect, manage and group their client data.
CRM can help improve all areas of an organisation from marketing & sales to contracts & delivery.
Keeping all of your interactions with your client in one place
Functionally very similar to the widely used SalesForce with a difference:
No User Licences
100% Control of the software
Customise your system to meet your needs, add fields and change layouts to ensure you capture the information important to your organisation!
Would you like a Demo?
For more information on how we can meet the needs of your organisation get in touch now!