Patients / Residents
Record every individual you interact with
Website Forms > CRM
Personal information & GDPR consent
Upload Documents
Spreadsheet bulk importer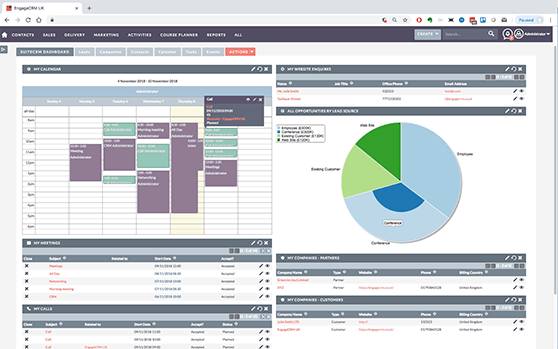 Appointments & Calendar
Create appointments on schedule, linking a patient & user.
Users are able to view their appointments through the shared calendar and quickly update the records on the go.
Create Meetings, Calls & Tasks
Relate to multiple Contacts and Organisations
Shared User Calendar
Sync with Outlook and Gmail
Accident Reports
Log accident reports within a few clicks
Case Management
Timestamp Note Log
Email Alerts
Open Reports
Compliance Management
Stay on top of your compliance documents in one place
Upload Documents
Version Control
Revision Dates
Open Reports
Timesheets
Do your staff log timesheets?
Give your staff the freedom to log their timesheets on the go.
Linking the exact hours to the Patients attended to, turn timesheets into invoices on schedule or with the click of a button!
Log hours to Patients
Timesheet > Invoice
Email Alerts
Open Reports
Add Products & Services
Status tracking and email alerts
Quote to Invoice 1 click
Customised PDF & Email Templates
Would you like a Demo?
For more information on how we can meet the needs of your organisation get in touch now!